Create a new vote
The easiest way to create an online vote is to go to the main meetings page and click on 'New online vote'. Alternatively, you can click on 'Decisions' to open the decisions page and click on 'New online vote' there.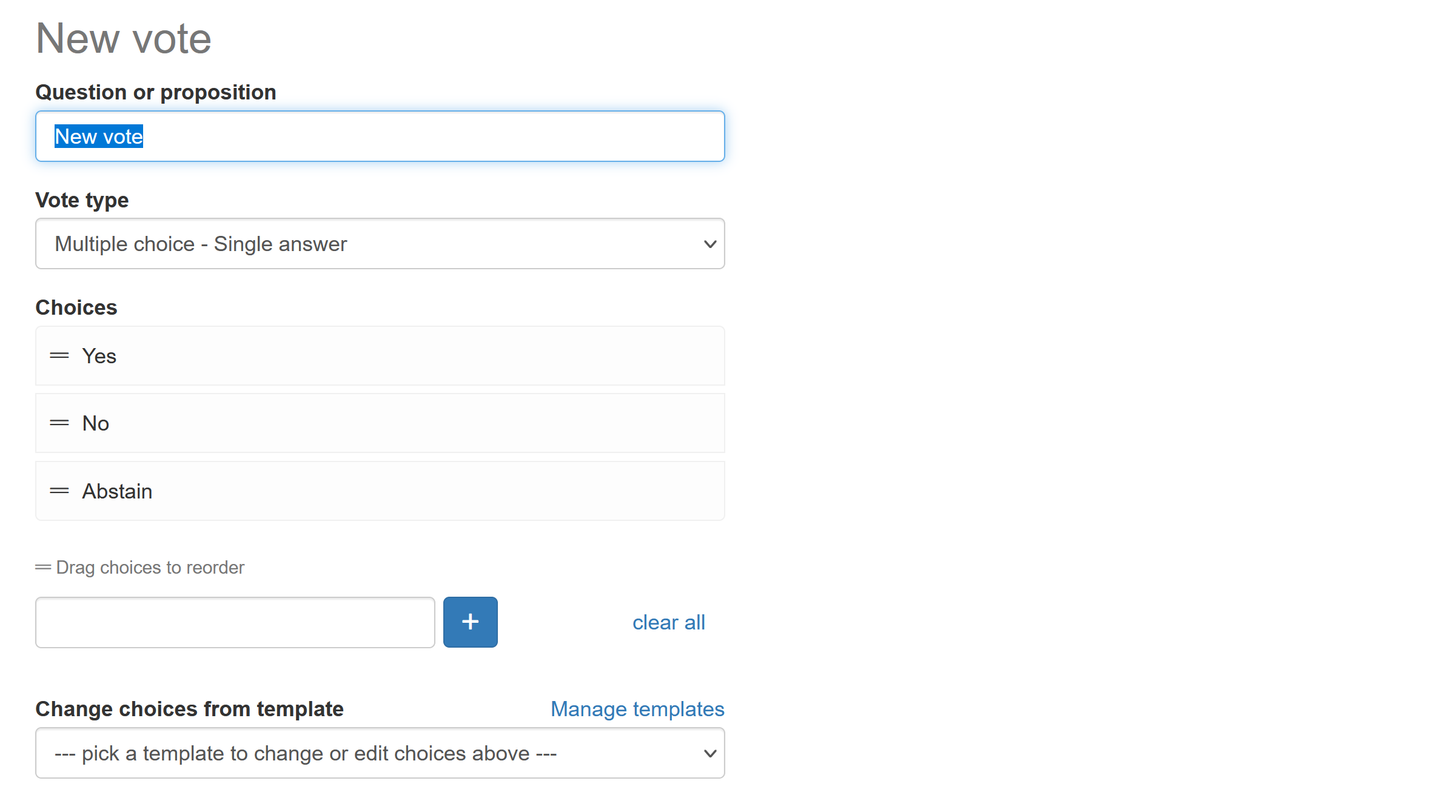 ---
"Enter your question or proposition, confirm the vote type and choices and start voting."
---
Vote type
For now, there are two vote types supported:
Multiple choice - Single answer: This is the most used type. It allows the voter to choose exactly one option from a list of choices.
Ranking: This allows the voter to re-order a list of choices according to instructions.
Choices
Each time you create a new vote, the choices are automatically pre-populated from the default choices template (that is Yes;No;Abstain).
If your board or committee typically uses another set of choices, click on 'Manage templates' and create your own choices template. Make sure to set your new template as the 'default' template. From now on, each time you create a new vote, your custom choices will be pre-populated automatically.
Learn more about decision templates here.
Considerations
When a vote seems necessary during a meeting, it's easy to quickly create a new online vote and come to a decision.
For resolutions, you can prepare all votes for a meeting in advance. Once a vote is created it will show up in the 'Draft votes' list on the Decision page. Only you (the organizer) can view these draft votes. During the meeting, you can start the votes one-by-one when the corresponding agenda items are being discussed.