Using an external application
Some organizations start out running their board and committees completely manually. Initially, word processing and spreadsheet applications are very often used to plan and schedule meetings, keep track of items, tasks, communications, etc. Until it all gets too overwhelming.
When you make the switch to MyCommittee, you don't need to give up everything at once if you're not ready. If your manual meeting processes and tools are still working, you can use MyCommittee already for all the rest and keep creating your own separate agenda and minutes documents the way you are used to.
In the agenda wizard you can either upload your agenda document in the documents tab and leave the agenda tab empty or upload it under the agenda tab, so it gets recognized as the agenda document. The way to do the latter is by clicking the 'Change or upload agenda' button in the top right under the agenda tab. This will open the agenda selector page.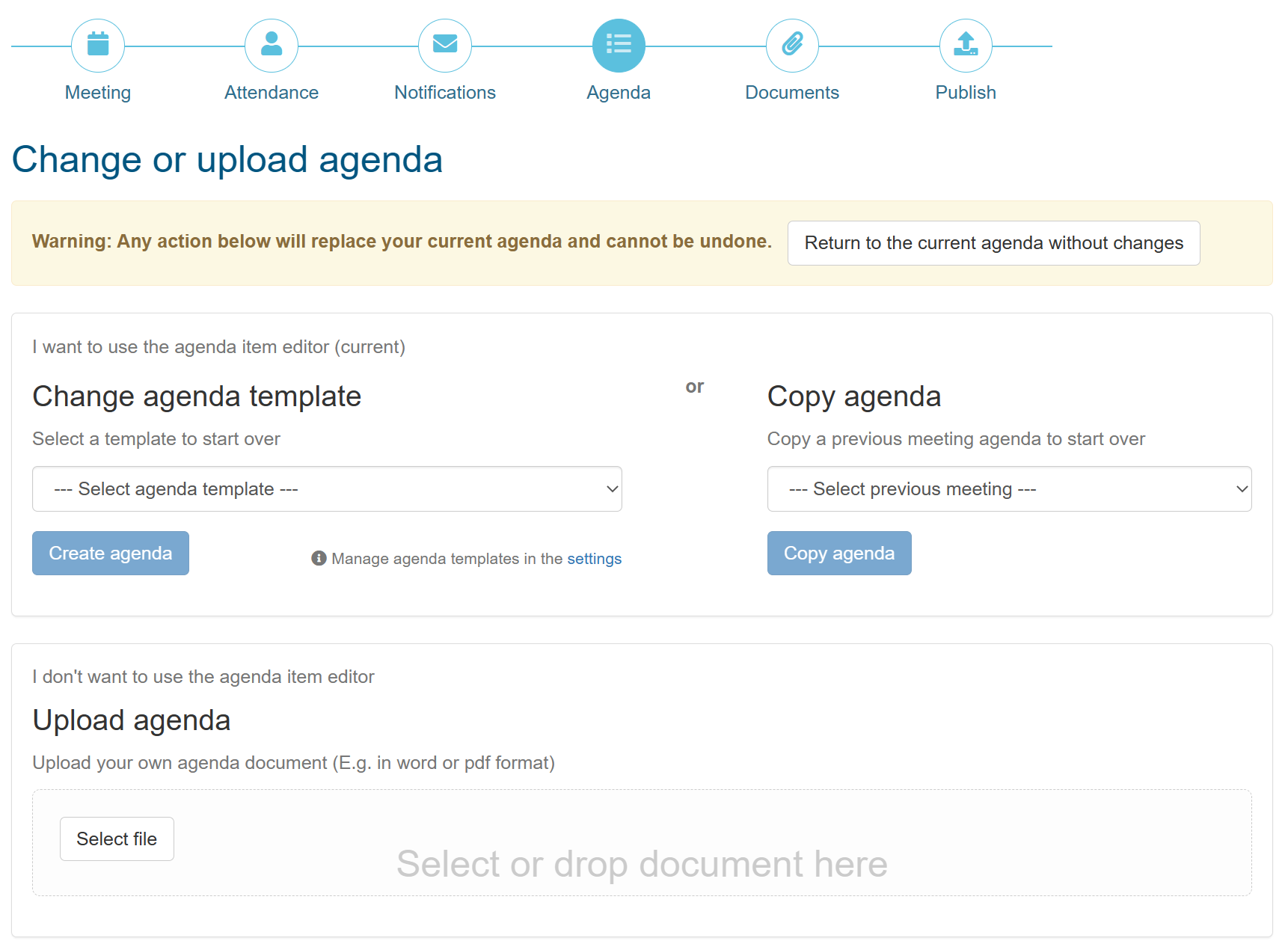 Use the 'Upload agenda' box on this page to upload your own agenda document. From now on, this document will show as a link on the meeting page under the agenda header. You can always come back to the agenda tab to upload a new version if required.
The minutes wizard has the same feature so you can upload your separately created minutes document. Note: Documents uploaded here can be searched by the title (and tags) but MyCommittee doesn't search the content of your documents.